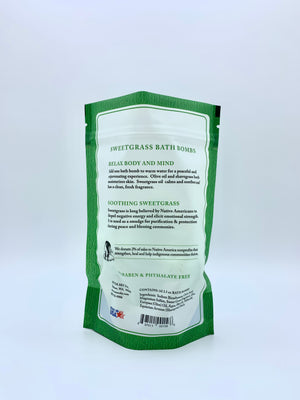 4 - 2.5 oz Bath Bombs per order. Bath bombs are enclosed in Sister Sky packaging, with each bath bomb individually shrink-wrapped.
Add one bath bomb to warm water for a peaceful and rejuvenating experience. The fresh scent of this bath bomb will take your bath to a new level of luxury.
Olive Oil and Shavegrass Herb moisturize skin. Sweetgrass calms and soothes. Epsom Salts relax muscles and loosen stiff joints while ridding the body of toxins and thoroughly cleansing the skin and pores.
Featured in: BeautyIndependent